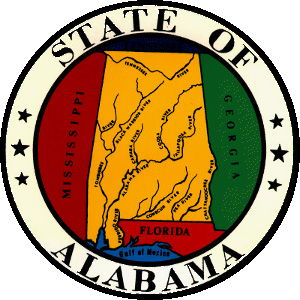 A formal challenge to Barack Obama's candidacy in the 2012 presidential election has been filed now in a third state, where a submission by a citizen, Albert Hendershot, alleges that the Democratic Party "intends to act negligently or fraudulently in a manner that will cause irreparable harm to the citizens of Alabama."
Earlier challenges to Obama's candidacy were filed in New Hampshire and Georgia. State officials in New Hampshire, noting that the application had been filled out and the $1,000 fee had been paid, rejected the complaint, which now is being appealed.
The complaints note that state officials are constitutionally obligated to prevent fraudulent ballots in their jurisdictions, along with concerns that the Democrats, as in 2008, are proposing a candidate that is linked to fraud through his presentation of a contested birth certificate as well as his use of a suspect Social Security number.
"This complaint does not request or require [officials] find that President Obama is not qualified to hold the office of president of the United States. Instead, this complaint simply asserts that sufficient evidence exists to make any reasonable person doubt, in light of the evidence, that Barack Obama is a 'natural-born citizen,'" said the document, which was posted online by the BirtherReport.com…
The Alabama complaint, directed to Secretary of State Beth Chapman, seeks a "hearing on the validity of evidence of electoral fraud in the 2008 presidential election and the potential for the same occurrence in the 2012 presidential election in and for the state of Alabama."
The goals include an injunction from the state prohibiting the Democratic Party from making representations about Obama "absent a showing of evidence to your office sufficient to prove that said representation is not negligent and that Barack H. Obama is eligible to be placed on the ballot."
The document explains the state office has "sole responsibility in placing Barack H. Obama for president" on the state ballot.
Read more from Bob Unruh at WND.com.