Kevin "Coach" Collins, FloydReports.com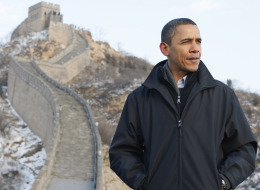 Last week brought yet another reminder of the deceitfulness of the Chinese Communists. The people to whom Barack Obama has entrusted the fate of our nation are stealing the design secrets of what is left of our auto manufacturing base. And all the while Obama is borrowing more and more money from our "friends" in Beijing.
A legal Chinese alien who worked as a design specialist for Ford from 1997 to 2007 was sentenced to 70 months in federal prison and ordered to pay a $12,500 fine upon pleading guilty to two counts of stealing trade secrets.
"Mike" Yu was taken into custody at Chicago's O'Hare airport when it was determined that he had copied 4,000 Ford design documents describing….